Utilities:
Take Control of Your Engineering Drawings
to Improve Reliability and Reduce Risk
- October 7, 2021 @ 2pm ET -
Join Synergis Software to find out how to get everyone on the same page, working from a single version of truth so you save time, reduce operational risk and meet compliance.
Join us on October 7th for a live demo of Adept and discover:
The #1 challenge that undermines every utility's productivity

Why collaboration is key to beating project delays

How automating transmittals simplify document transfers and tracking

How an audit trail can prevent big regulatory fines

What keeps projects organized, trackable, and employees accountable

Why your data is vital to strategic decision-making
Register for the webinar:
Harvey Windows and Doors Best Practices and Value Case for Manufacturing Management
- October 20, 2021 @ 2pm ET -
Overseeing the production of a manufacturing facility requires that every aspect of process, production and people work seamlessly and in tandem. By implementing an integrated drawing and document management solution, engineering, quality, maintenance, and production all have access to a single source of documentation, which can reduce rework, improve communications, and deliver quality products on time.
Join us for a live webinar with Clint Dowd and Rusana Krivenkina from Harvey Windows and Doors and learn how Synergis Adept document management delivers:
A central repository for access and control of documents related to design, process engineering, quality, production personnel, and managers

Better collaboration between engineering, quality, maintenance, production and purchasing

Automated workflow and approvals

More consistent product quality with minimum rework

Easier quality audits for multiple industry certifications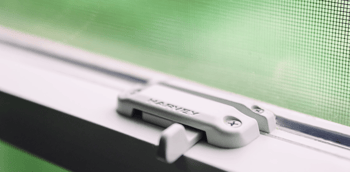 Register for the webinar:
Adept Integrator:
Connect Data Silos & Accelerate
the Flow of Work
- November 17, 2021 @ 2pm ET -
Imagine your applications, data, documents and workflow steps all working together as one integrated system. Your data flows from one application to others without user intervention, and complete business processes are automated.

Adept Integrator makes this a reality. It's one platform offering limitless connectivity.

Join our live webinar to learn:
The top three scenarios driving enterprise integration

ROI examples to understand the impact to your bottom line

How Adept Integrator works
Register for the webinar: